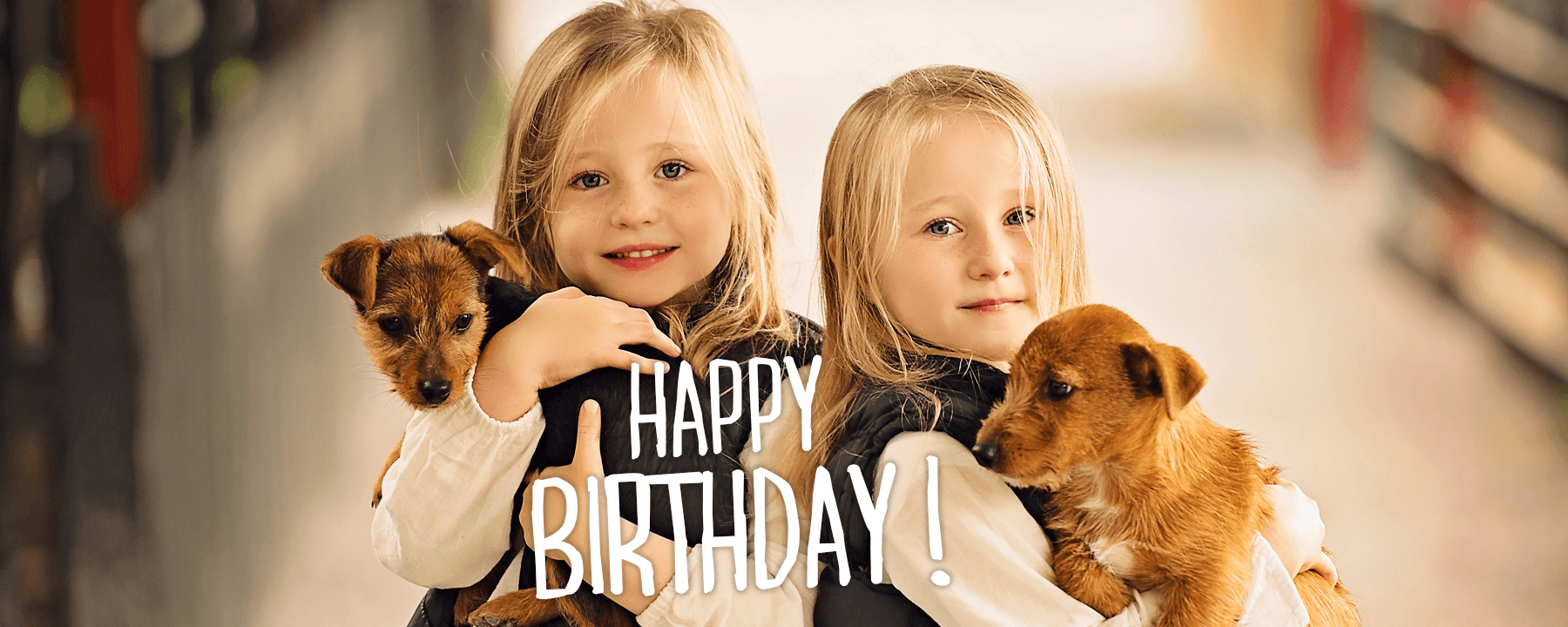 Happy Birthday!
An ideal birthday party venue in Athlone

Glendeer Pet Farm is the ideal location for your birthday
party in Athlone or any other special event such as Communions or Confirmations.
Tables can be reserved for your event to ensure you have a enjoyable & relaxed day!
Option 1:
---
€9.50 per child.
Admission to the farm
Reservation of tables for the party
(for 1 hour)
Bring your own food, drinks and decorations or have the food delivered to the farm.
Option 2:
---
€17.50 per child
Admission to the farm
Reservations of tables for the party
(for 1 hour)
Hot food provided (chips, nuggets, sausages) and drinks
Party bag
*2 adults free with every 10 kids, addition adults are €9.50.
Under 18 months are free!
We provide a safe and entertaining environment where the kids can choose to play with the animals (a member of staff will assist kids with holding the rabbits or guinea pigs) or let off steam in the playground before enjoying the party.
To Book your Birthday Party call us on 090 6437147